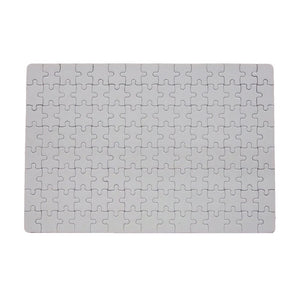 A4 Blank Sublimation Puzzle Jigsaw (120 Pieces)
Printable Size : 11.5X7.9 inch ( 20 x 29 cm ) approx.
Press Temperature: 400 F
Press Time: 40-60 seconds
Color: White
Packing: Individual comes with the clear plastic bag.
Don't see what you are looking for? Use our Contact Us form to tell us what you need!