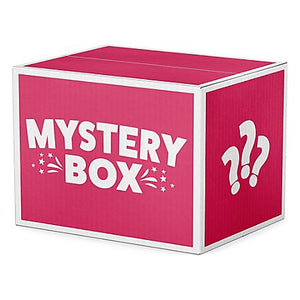 Various Sublimation Blanks. Whether you are just starting out or you are veteran at sublimation this box was put together with you in mind. Total value is far above the list price. 
Don't miss out…
On this mystery box. Worth the money and great variety. You won't be disappointed. Newbie's- it's a must have. Allows you to practice on quality products without the expense.
The BEST Mystery Boxes Hands-down!
The Mystery Boxes are amazing. All types of goodies. Worth every penny. Every time you put one up for sale, I will be buying!
Awesome service, products and timely mailing
Pleased
First of my order came super quick!! The mystery box had all kinds of different items and different sizes . I can't wait to sub on them
The Best
This is my 2nd one and I wasn't disappointed at all. It is totally worth it.