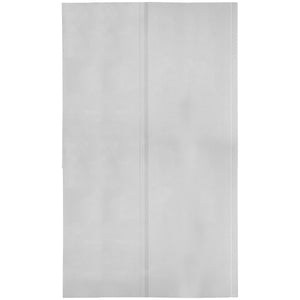 Product Instructions
1. Remove all plastic parts from substrate.
2. Secure image to substrate using tape.
3. Place shrink film around substrate, secure with tape if necessary.
4. Use heat gun to form film evenly around blank product.
5. Place in oven for appropriate time.
Don't see what you are looking for? Use our Contact Us form to tell us what you need!
First time
This was my first time using shrink wrap and I'm sure they made my tumblers have a more vibrant look!
Large Sublimation Shrink Wrap Film 7 X 11 (Packs of 10)
Ok
I'm new to sublimation and I'm not sure if my temp is too high but when I used these wraps it usually melts by the time I take it out the oven and the cup is really sticky. I'll try lowering the temp and see if that helps
great service
Love the product and the prompt service.
I didnt know that I had to order the shrink wrap separately. I contacted the seller and got a response right away. My order was delivered in a few days. She was very nice and professional. I will continue to purchase from Kreative memories.